Become A Restaurant Party Host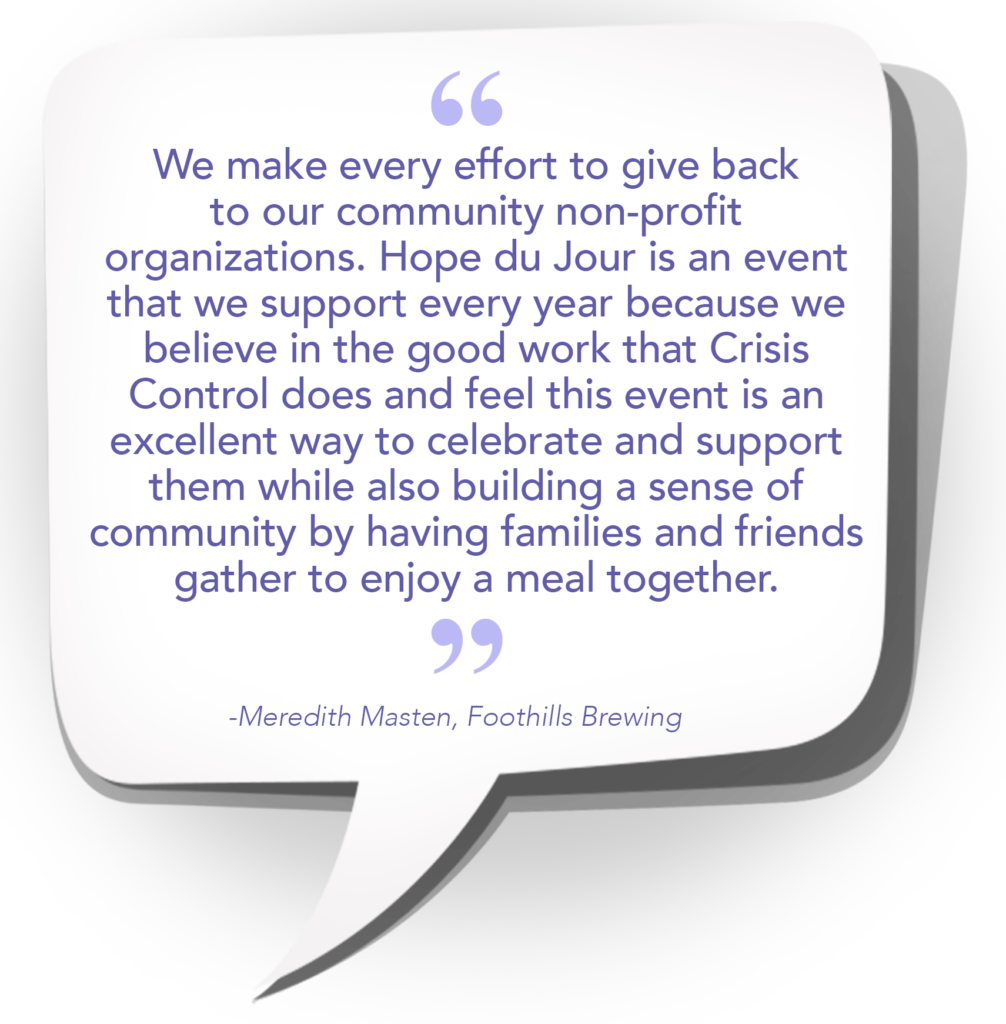 Our 28th Annual Hope du Jour fundraiser will be held on Tuesday, May 1, 2018. Hope du Jour is Crisis Control's biggest fundraiser and provides critical support for the Ministry. This year, we hope to expand the reach of the event to better raise awareness of hunger in our community and to increase the amounts of funds raised.
We need your help to do this! Could you be a Restaurant Party Host (RPH)? It will not require much work and includes food and friends. RPHs will simply:
Select a participating restaurant to host a breakfast, lunch or dinner party on Tuesday, May 1st.
Confirm your selection with Crisis Control (Shannon Heck – 336-201-5599 or by completing the form below).
Call your restaurant to confirm space and what you would like to do. (example script below)
Invite your friends to come share a meal with you and support CCM in the process.
Enjoy spending time with your friends on May 1st and avoid cooking at least one meal.
EXAMPLE SCRIPT
Hello, I am _____________ and I would like to host a gathering at your restaurant on Tuesday, May 1st to celebrate Hope du Jour. I am expecting (insert number)  folks to join me for (breakfast, lunch, dinner). Could we reserve some tables?
We hope to have 15-20 restaurant parties this year. We would love for you to be a part of this outreach. If you are interested, please complete the form below.
---