Eat Out. Take Out. Help Out.
Thank you to all who ate at participating restaurants on May 2, 2023 for Hope du Jour, Crisis Control Ministry's signature fundraising event. We also would like to thank these wonderful restaurants who donate 10% of that day's proceeds to help neighbors in financial crisis with food, medication, or housing and utility payments. Please support these restaurants and plan to eat in, take out, and help out throughout the year.
If you are unable to eat at a participating restaurant on May 2 or would like to donate more than 10%, click the link below.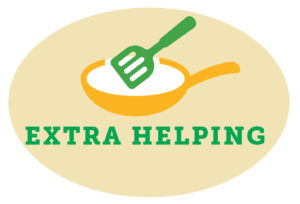 Winston-Salem Restaurants
1703 Restaurant & Catering
Acadia Foods & Provisions
Alma Mexicana
Arigato Japanese Steak & Seafood
BLL Rotisserie Factory
Bagel Station
Bagel Station II
Baked Just So
Bernardin's
Bleu Restaurant & Bar
Bobo's Deli and Grill
Brothers Pizzeria
Burke Street Pizza (Burke Street)
Burke Street Pizza (Robinhood Road)
Cafe Arthur's
Cafe Gelato (Hawthorne)
Cafe Gelato (Reynolda)
Cagney's Kitchen (Cloverdale)
Cagney's Kitchen (Stratford)
Camel City BBQ Factory
Camel City Coffee
Camino Bakery (Brookstown)
Camino Bakery (Downtown)
Camino Bakery (Hospital)
Camino Bakery (Wake Forest Library)
Chad's Chai
Cibo Trattoria
Cin Cin Burger Bar
Coppola's Pizzeria and Italian Restaurant
Cowboy Brazilian Steakhouse
Dewey's Bakery
Diamondback Grill
Dogwood Hops and Chops
Downtown Deli & Cafe
East Coast Wings (Country Club)
East of Texas
Elizabeth's Pizza (Silas Creek)
Elizabeth's Pizza (University Parkway)
Fiddlin' Fish Brewing Company
Foothills Brewing
Forsyth Seafood Market & Cafe
Fratellis Italian Steakhouse
Goodness Gracious of WS
Goody's Grill
Grecian Corner
HakkaChow Asian Eats
Hero House
HonkyTonk Smokehouse
Hungry Palate
Jeffrey Adams
Johnny B's Grillhouse
Kilwin's
Kimono Japanese Restaurant & Sushi
La Carreta Mexican Restaurant (Peace Haven)
La Carreta Mexican Restaurant (Robinhood)
Little Richards (Stratford Road)
Mama Zoe Michael's
Mayberry (Fourth Street)
Mayberry (Miller Street)
Mellow Mushroom
Midtown Cafe and Dessertery
Milner's American Southern Restaurant
Mission Pizza Napoletna (closed Tuesday, participating Wednesday May 3)
Mozelle's
My Frii
Oh' Calcutta
P.B.'s Takeout
Quiet Pint Tavern
Radar Brewing Company
River Birch Lodge
Roosters, A Noble Grille
Ryan's Restaurant
Salem Kitchen
Senor Bravo
Silvia's Honey Tree Restaurant
Sir Winston Wine Loft & Restaurant
That Place in West End
The Carriage House Restaurant
The Carving Board
The Old 4th Street Filling Station
The Porch Kitchen & Cantina
The Powder Room Cafe
The Sherwood
The Trophy Room
TJ's Deli & Grill
Twisted Pine
Village Tavern (Reynolda)
Village Tavern (Hanes Mall Blvd.)
Vincenzo's
Waldo's Wings
West End Cafe
Yamas Mediterranean Street Food (Downtown)
Yamas Mediterranean Street Food (Hanes Mall Blvd.)
Young Cardinal Cafe & Co.
Clemmons Restaurants
2520 Tavern
East Coast Wings
Joe's Take-Out
Little Richards Barbeque
Mossy's Eats, Ales, Spirits
Pete's Family Restaurant
Pie Guys and More
Ronni's Restaurant 
Three Bulls American Steakhouse
Villa Grill
Lewisville/Pfafftown Restaurants
Antonio's Italian Restaurant
Southern Family Restaurant
Kernersville Restaurants
Amalfi's Italian Restaurant
Brother Cluckers
Cagney's Kitchen & Pizzeria
Cakes and All Things Yummy
Captain Tom's Seafood & Oyster Bar
Don Juan's
Nostra Pizza
Outwest Steakhouse
Plaza Restaurant
Sixty-Six Bar & Taphouse
Smitty's Grille
The Prescott
Rural Hall Restaurants
Coronet Seafood
Mayflower Seafood
Walkertown Restaurants